Rancher Government Solutions Names Tricia Fitzmaurice as VP of Sales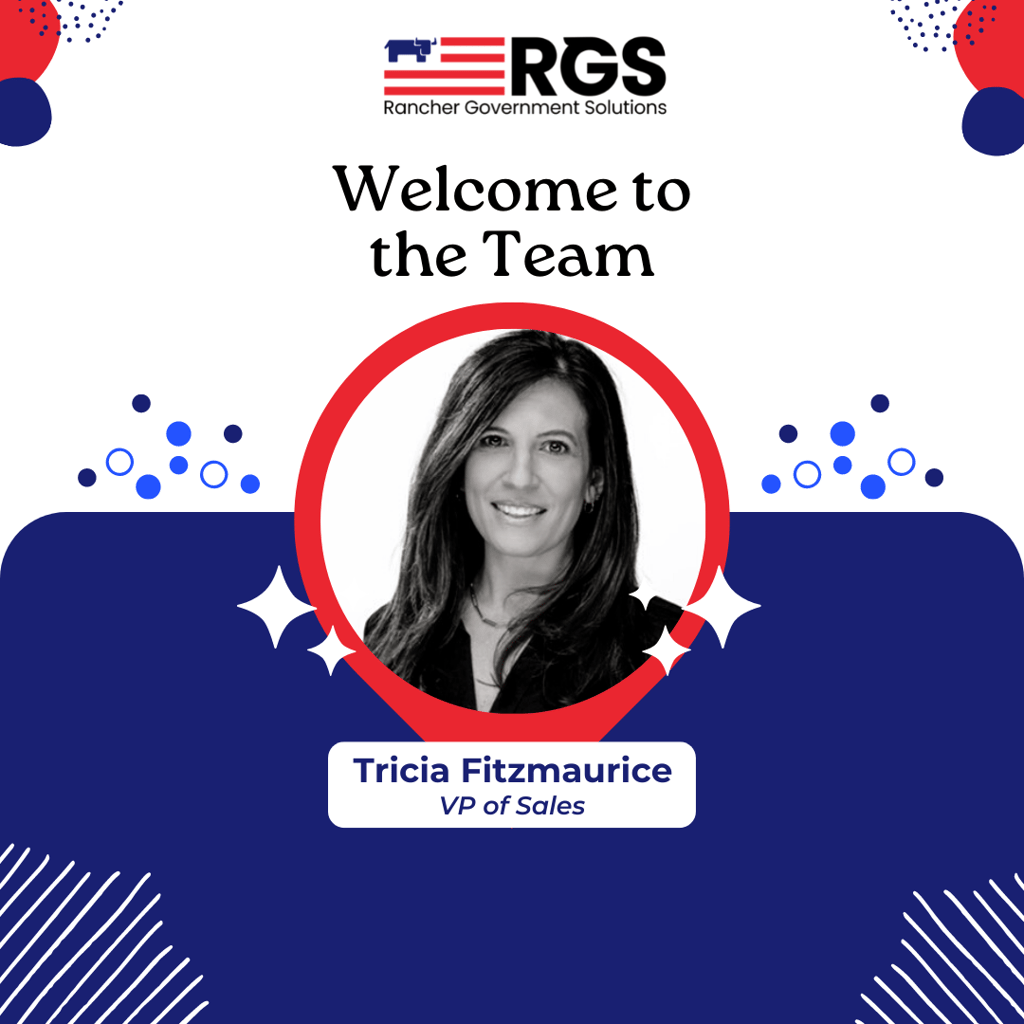 WASHINGTON--(BUSINESS WIRE)--In its continuing effort to recruit and retain the best Government industry technology talent, Rancher Government Solutions (RGS) announced today that Tricia Fitzmaurice has been named Vice President of Sale for the open source software and Kubernetes company.
The addition of Fitzmaurice to the senior management team at RGS brings her 27 years of Government IT thought leadership and experience to the company, just as the acceleration of containerization and the adoption of Kubernetes in the Federal market has put RGS at the vanguard of application modernization, cloud native and edge technology.
Fitzmaurice spent 8 years at Red Hat as Director of National Security Programs, Law Enforcement and Justice. Over her tenure, she served some of the Government's most senior leaders as a trusted advisor on a variety of critical IT Modernization and Cloud Migration projects.
Before joining RGS, Fitzmaurice served as UiPath's Regional Vice President of Federal Civilian Agencies and National Security Programs. In that role, she worked closely with Government Executives to build their strategy for Enterprise-wide automation adoption.
Fitzmaurice joins RGS following a series of wins for the company. RGS recently announced it had been chosen by the U.S. Air Force Kessel Run to provide Kubernetes Support Services to accelerate digital transformation and mission success at the Air Force's IT Life Cycle Management Center's Digital Directorate.
RGS won the highly competitive contract by leveraging its extensive experience gained from building secure software factories for the U.S. Air Force's Platform One and its continuing work across the DoD and Intelligence Community (IC) as well as civilian agencies.
Also, in a major validation of Rancher's security posture, the Defense Information Systems Agency (DISA) announced in April that it had published and validated the Security Technical Implementation Guide (STIG) for the Rancher Multi-cluster Manager (MCM) version 2.6 for Kubernetes.
This validation allows U.S. Government and specifically DoD military agencies to deploy and use the Rancher MCM 2.6 on DoD network systems, making it the only Kubernetes management platform to receive such a designation.
"Tricia could not have arrived at RGS at a better time," said Lynne Chamberlain, CEO of RGS. "Her experience, thought leadership and the trust and respect she has within the Federal Community will enable us to capitalize on our recent success and accelerate growth in the future while better serving and enabling our customers."
Fitzmaurice's understanding and passion for Government Mission Optimization comes from her years as a Secure Supply Chain Operations Subject Matter Expert serving the IC and DoD.
"In my career, I have focused on providing cutting edge technology solutions that enable Federal customers to make decisions at the speed their critical missions demand," said Fitzmaurice. "The work Lynne and the entire RGS team has put into ensuring the Rancher solution stack is supported with security and operational readiness as the highest priorities for our federal customers is extremely impressive. I'm excited for the opportunity to join this very talented organization."
Fitzmaurice holds a Bachelor of Science in Mechanical Engineering from Worcester Polytechnic Institute. In her personal time, she serves as a Board Member of the National Women's Hall of Fame.
About Rancher Government Solutions
Rancher Government Solutions is specifically designed to address the unique security and operational needs of the U.S. Government and military as it relates to application modernization, containers and Kubernetes.
Rancher supports a complete open source software stack for teams adopting containers. It addresses the operational and security challenges of managing multiple Kubernetes clusters at scale, while providing DevOps teams with integrated tools for running containerized workloads.
RGS supports all Rancher products with U.S. based American citizens with the highest security clearances who are currently supporting programs across the Department of Defense, Intelligence Community, and civilian agencies.