Rancher
A Certified Multi-Cluster Kubernetes
Management Platform Empowering
Government Missions Everywhere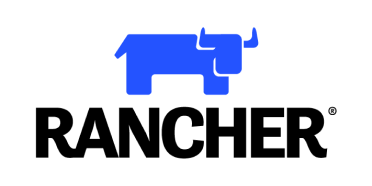 Built for Enterprise Production-Government Grade Kubernetes
Rancher Multi-Cluster Manager (MCM) is the leading open source platform for running Kubernetes in any environment. Now with full support for Windows containers, Prometheus, Istio service mesh, and enhanced security for cloud-native workload s, Rancher is the ideal platform for organizations implementing Kubernetes as a core technology in datacenter, cloud or edge environments.

DISA STIG Validated
Rancher MCM is the only Kubernetes Management platform with STIGs validated and published by DISA. Our comprehensive certified security solution provides CIS scans for Kubernetes nodes and clusters with additional compliance capabilities for audit logging, Open Policy Agent, Gatekeeper, Kubewarden, and NeuVector integrations. Learn more here: https://dl.dod.cyber.mil/wp-content/uploads/stigs/zip/U_RGS_MCM_V1R2_STIG.zip

Shared Tools & Services
Out-of-the-box access to tools and services.
Such as unified monitoring, automation, etc.

Consistent Cluster Operations
Simplified Kubernetes upgrades, backups, configurations, and deployments, anywhere
from core to cloud and at the edge.

Multi-cluster Management
Integrates storage, networking, and virtualization (hyperconverged) into a single stack.

Authentication & User
Management
Consistent RBAC (Role Based Access Control), security policies, and user management.

24x7 Support
24x7 support options available for call center or
on-site - our team is U.S. based and holds active clearances to meet you at your mission.
"Rancher is ideal for firms seeking a proven multi-cloud container management platform available on a wide variety of cloud platforms and edge environments."
- Forrester New Wave™ 2020