Leadership
Rancher Government Solutions mission is to deliver the latest in open
source technology to the U.S. Government in a secure, validated way.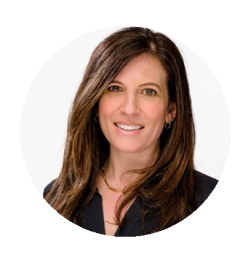 Tricia Fitzmaurice
Vice President of Sales
Tricia Fitzmaurice is the Vice President of Sales at Rancher Government Solutions (RGS). In this role, she is responsible for driving revenue with cutting-edge technology solutions that enable Federal customers to make decisions at the speed their critical missions demand.
Prior to joining RGS, Tricia served as Regional Vice President, Civilian and National Security Programs, at UiPath. She spent eight years at Red Hat in increasingly senior sales positions within the Homeland Security, Federal Law Enforcement and Justice, and National Security verticals. She has held similar sales and account management roles at One Network Enterprises, i2 Technologies and IBM.
Throughout her career, Tricia has earned numerous awards for her efficacy as a sales executive, her ability to work collaboratively with customers and colleagues alike, and for her intimate understanding of her customers' needs and the solutions that help them thrive. She serves on the board of the National Women's Hall of Fame and holds a degree in mechanical engineering from Worcester Polytechnic Institute.
Tricia serves as Governance Chair on the National Women's Hall of Fame Board and is the Secretary and a Director on the RGS Board of Directors.