Leadership
Rancher Government Solutions mission is to deliver the latest in open
source technology to the U.S. Government in a secure, validated way.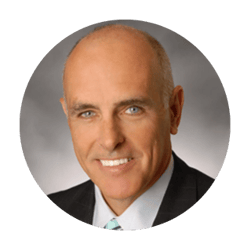 Paul J. Smith
President and Chief Executive Officer
As Chief Executive Officer at Rancher Government Solutions, Paul Smith applies more than 30 years of leadership experience from Red Hat, VERTIAS, Netscape, Oracle, Unisys and other leading technology companies. In his role, Paul is responsible for the continued growth and expansion of the company's innovative open-source technology to the U.S. Government. To RGS, Paul bring exceptional sales and leadership experience, business acumen and industry knowledge.
Paul has been included many times in the Washington Executive Fed 100 list, a prestigious annual recognition of top executives in government contracting. He serves on the board of Amida Technologies, volunteers with the National Kidney Foundation and strives to consistently model servant leadership in everything he does.