Leadership
Rancher Government Solutions mission is to deliver the latest in open
source technology to the U.S. Government in a secure, validated way.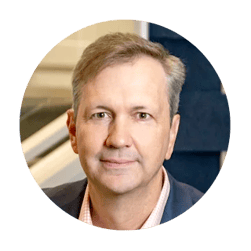 Michael Byrd
Vice President, Ecosystems and Partner Management
Michael Byrd is Vice President, ecosystems and Partner Management at Rancher Government Solutions. In this role, he is responsible for building and maintaining partner relationships in order to further accelerate the company's growth in the federal market. He is a long-time advocate for community solutions that solve complex public sector problems.
Prior to joining RGS, Mike was Vice President of North American Partner Management at Red Hat and previously served as its Vice President of U.S. Public Sector Channel Sales. Before joining Red Hat, he spent almost 10 years at Sun Microsystems in federal and embedded sales.
Mike brings more than 25 years of government IT thought leadership and experience to RGS – just as the growing adoption of containerization and Kubernetes in the federal market have put the company at the forefront of application modernization, cloud-native and edge technology. He is well known among national commercial and government partners, distribution leaders and the systems integrator community.
Mike has managed several successful sales organizations and maintained focus on his team's personal and professional career growth as well as the success of his partners and their customers. Mike is a graduate of Baylor University and obtained his master's in business administration at the Cox School of Business at Southern Methodist University. Outside of work, Mike enjoys coaching his son and daughter in baseball, softball, and basketball as well as playing tennis and golf with his family.