Leadership
Rancher Government Solutions mission is to deliver the latest in open
source technology to the U.S. Government in a secure, validated way.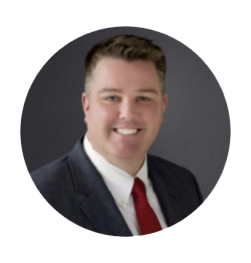 Matthew French
Chief Financial Officer
Matthew French is Chief Financial Officer at Rancher Government Solutions (RGS). In this role, he is responsible for financial operations, creating efficiencies and implementing process improvements, while supporting and informing profitable decision making across the company.
Prior to joining RGS, Matt was the Vice President of Finance at commercial food equipment and service solutions provider, Horizon Bradco. He served as Controller at the global media, creative and technology partner, Triad, and in the same role at TriMark Strategic. Before those roles, he held increasingly senior finance roles at iHeartMedia, ION Media Networks, Comcast and Pepsico. He began his career in sales with the New York Times Regional Newspaper Group. Matt earned a degree in political science and government from Bucknell University and an M.B.A. from the University of South Florida. Outside of work, Matt enjoys coaching his son's travel soccer team, playing golf, enjoying the Florida beach, and traveling with his wife, son and daughter to new locations around the US and beyond