Leadership
Rancher Government Solutions mission is to deliver the latest in open
source technology to the U.S. Government in a secure, validated way.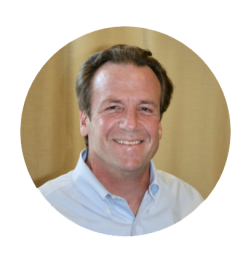 Don Poole
Vice President of Corporate Communications and Marketing
Don Poole is the Vice President of Corporate Communications and Marketing at Rancher Government Solutions (RGS). In this role, he is responsible for spreading the word on our transformational Kubernetes management platform.

Prior to joining RGS, Don was the Managing Director for Commercial Sales at ORock Technologies, a hybrid cloud and infrastructure-as-a-service solutions provider. He also co-founded and served as Chief Revenue Officer of Life Care Funding, which pioneered the concept of converting life insurance policies to long-term care benefits and was acquired in 2016. Prior to that he co-founded Trinity Medical Services, another health care solutions start-up. Before becoming an entrepreneur, he served as Senior Vice President of Sales and Marketing at Healthcare Services Group in Newton, Massachusetts.

Don began his career as a producer for Warner Media and, later, as a White House Producer for CBS News during the Clinton and George W. Bush Administrations. Today, he remains a recognized news and media specialist.

Outside of work, Don enjoys volunteering in his community of Rye, New York, including with the Manursing Island Club and the Rye Presbyterian Church. Don is a graduate of St. Lawrence University in Caton, New York, where he played lacrosse.