Leadership
Rancher Government Solutions mission is to deliver the latest in open
source technology to the U.S. Government in a secure, validated way.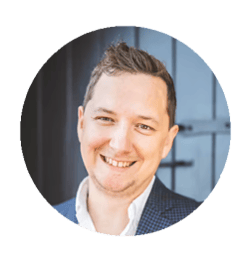 Brandon Gulla
Chief Technology Officer
Brandon Gulla is the Chief Technology Officer at Rancher Government Solutions (RGS). In this role he leads the company's engineering organization and oversees product innovation and development. A self-described distributed systems nerd and open-source contributor, Brandon brings more than 15 years of technical and leadership experience to RGS.
Prior to joining RGS, Brandon was a Senior Lead Technologist at Booz Allen Hamilton; a Distributed DevOps Engineer and Software Engineer at Praxis Engineering; a Cyber Software Engineer at Northrop Grumman; and an analyst at Deloitte Consulting.
Brandon is a frequent speaker on topics such as Kubernetes, containerization, open-source software, cloud computing and security. Brandon is a two-time WashingtonExec Executive of the Year finalist in both the Chief Technology Officer and Cybersecurity professional categories. He is a graduate of Virginia Tech and completed graduate studies in computer science from Johns Hopkins Engineering for Professionals.
Outside of work, Brandon enjoys homebrewing, electrical engineering and spending time with his kids at the Outer Banks of North Carolina.