Harvester
A Hyperconverged Infrastructure Built for the Cloud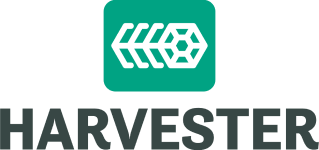 Consolidate Workloads and Simplify Infrastructure
Harvester is a modern, open, interoperable hyper-converged infrastructure solution designed to help operators simplify their stack. Built on a foundation of cloud-native solutions, when Harvester is used with Rancher, virtual and container workloads can be easily managed side by side, helping enterprises consolidate their infrastructure's complexity and scale with confidence using new cloud-native solutions.
Why Harvester and Rancher?

Addresses the U.S. Government customers need for a compliance-based approach towards security.

Enterprise-grade FOSS Hyperconverged Infrastructure Provider & VM Management .

Layer 1 Hypervisor capable of deploying traditional Virtual Machines as well as elastic Kubernetes clusters.

Integrates storage, networking, and virtualization (hyperconverged) into a single stack.

Commoditizes the 'cloud experience' on your own bare-metal machines, perfect for air-gap or edge where C2s/SC2s is not available.

24x7 support options available for call center or
on-site - our team is U.S. based and holds active clearances to meet you at your mission.